There are many venues I haven't been to and would love to include them on this list. I chose them for overall aesthetic, accommodations, and that they were highly recommended by other vendors and wedding planning sites. I cover the different regions of Oregon and discuss what things you might want to ask your venue before booking. 
Happy hunting!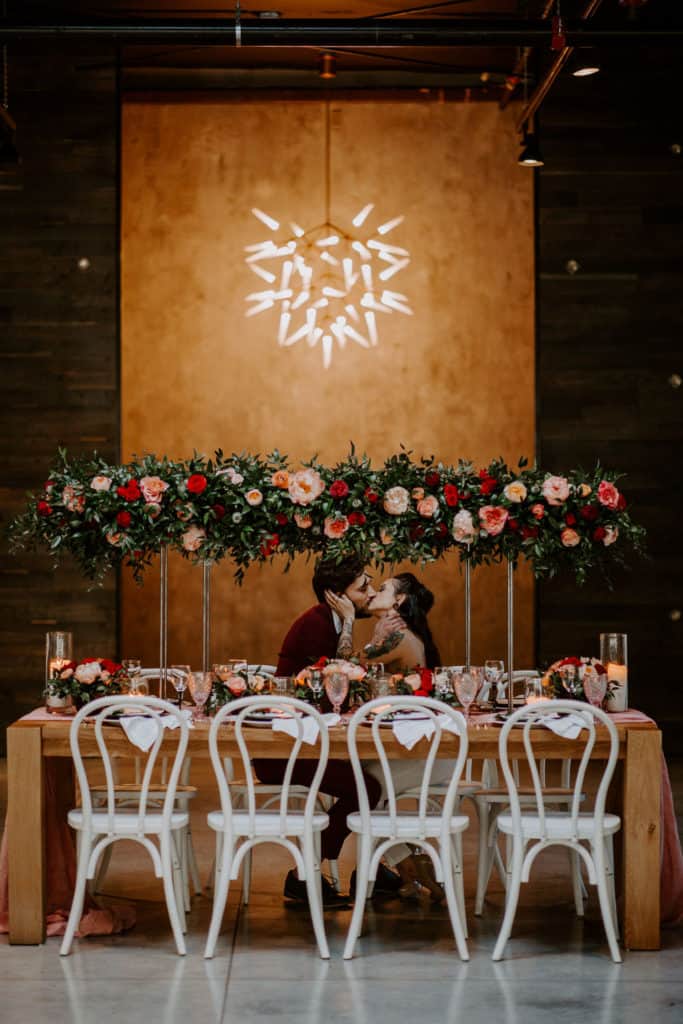 LOCATIONS:
PORTLAND:
The entire city of Portland has beautiful old locations to get married as well as new and chic venues. The capacity of each venue varies greatly as well. If you're planning on getting married in the heart of Portland, be aware that parking is limited. There are many parking kitties around the city and your guests can pay for parking from their phone. Many venues have parking garages close by, or parking for the venue all-together. Other venues that are based in a hotel are great because you can stay, get ready there, and get married all in the same location. Other venues are in large historic buildings, including Tendue and Yale Union and will require guests to have directions on how to access the ceremony and reception location. All of these venues are wonderful and have great information on how accessible they are for guests so that you can plan accordingly.
I personally recommend these venues from a photographers perspective because they have incredible light, timeless architecture and features that will make your wedding memorable. There are many questions to ask your venue and I have listed the pro's and con's of each below:
MT HOOD / OUTSIDE OF PORTLAND:
Mt. Hood is an iconic feature of Oregon and many people come from all over the country to get married here. Your wedding can range from a full-scale large gathering to an intimate wedding at an air bnb. Whatever you prefer, Mt. Hood has so many venues that can facilitate what you're envisioning for your wedding day. Some locations, however, like Timberline Lodge, may be a little difficult to get to for guests in the winter because of ice/snow on the roads, so you will want to consider the time of year and travel logistics for your guests. Venues in the Gorge in the winter might have limited access when the main highway (I-84) is closed due to landslides or severe ice build up. Not to scare you, but to help you plan!
WILLAMETTE VALLEY:
The Willamette Valley is known for the amazing vineyards, rolling countryside, and quaint historic venues. If you're dreaming of a sprawling wedding out in the vines, or you want an industrial and historic space in wine-country, the valley has all of that. Many of these venues feature the best of Oregon's landscapes and truly show off why people want to live in Oregon. I chose many of these venues because of the amazing vendors that own them, but also because of the charm, blank slate to make your wedding whatever you want it to be, and for the true "Oregon Vibe." These venues are in great locations for your guests to either rent a gorgeous air bnb or stay at some amazing hotels and vineyards. Many of the vineyards have the capacity to host large groups to stay for the weekend, so if you're wanting to have your family and friends together the entire weekend, you will be able to find venues that accommodate that. The food for many of the venues includes caterers that solely provide farm-to-table menus and wines so you get the real Willamette Valley experience.
EASTERN OREGON:
I am a HUGE fan of Eastern Oregon. Bend is probably one of my favorite places in Oregon. I even made a page completely dedicated to people wanting to get married there HERE including vendors that work exclusively in Bend and things to do there.
Many of the venues recommended in this list allow for ample parking, all-inclusive packages to take care of everything you need and the most scenic and breathtaking views for your ceremony. If you're an outdoorsy person and you want to be able to spend the entire weekend doing active things, drinking beer, and being taken care of, then Eastern Oregon is probably the best place to have your wedding.
OREGON COAST:
The Oregon Coast doesn't have a lot of venues for weddings, understandably so. Most people rent a chic air bnb or have elopements right on the beach. If you're looking to have a true wedding though, there are two locations that I have been to that I recommend based on the ability to get ready locally, have your ceremony and reception. If you're wanting to elope, I have a full list of scenic locations on THIS page and I show my favorite locations for eloping on the coast.
WHAT TO LOOK FOR IN A WEDDING VENUE:
Lighting:

Make sure you have your ceremony outside if you can, or in a venue with large windows. I know, I know. Of course I would say this. However, wouldn't it suck if you got your wedding photos back and they weren't as magical as you wanted? It isn't to say there is something wrong with your photographer, but indoor lighting (even with professional lighting kits) aren't as good as natural light. Trust me. Look at indoor photos of weddings vs outdoor. This includes where you're getting ready. Overhead fluorescent light will not make your getting ready photos look as good as if you had natural light.

Talk to a Planner:

I'd do this just to make sure that you have a venue that aligns with your vision. Planners know many more venues than what you can find online. They might know of a private estate, a new venue, or one that doesn't get much attention that will fit what you're wanting. I have a list of the best planners in Oregon HERE.

Everything is Covered:

If you're a DIY person, there are logistics that you may not have thought of for your wedding. Who is taking the trash away at the end of the night? Who is making sure that the tables get put away, and the wine replenished? All of these things can get overlooked in planning if you're going to do it all yourself. Find a venue that offers to do it all. Otherwise you will be left cleaning up at your own wedding.

Parking for your guests:

Is there enough parking to accommodate all of your guests? Sometimes a great location might not accommodate the number of people coming. You might have to consider shuttles if not.

Rentals included:

Are tables, chairs, tablecloths, and AV included? If not, you or your wedding planner will have to go to the rental company and get them and return the next day.

Catering and Corkage Fees:

Sometimes the venues require you to use their caterers and bartenders. Don't be offended if you can't use a caterer that you wanted. They usually do this for a good reason. If you can use your own Caterer, there might be extra fees, or it may end up being more expensive. Usually you get a better deal using an in-house caterer.
QUESTIONS TO ASK YOUR VENUE:
Is my date available? How long in advance should I book my date? Do you have a waitlist for dates?

What are the rates for different days of the week? Sometimes weekdays and Sundays are cut down drastically.

How many hours are included in the rental of the space? When can we arrive and when do we have to leave?

How much is the deposit and when is the remainder due?

How do you structure the payment schedule? What is included in the total? Does it include gratuity, cleaning, or are those additional line items?

What is the cancellation policy?

When is the last possible date to make changes to our reservation?

Do we have to use your list of vendors? Are there limitations our guidelines for vendors we bring in?

Is the site handicap accessible?

Are there noise restrictions?

How many bathrooms are there? Do we need to rent additional bathrooms?

Do you have sound equipment or should those be rented?

What is the backup plan for rain or inclement weather?

When can vendors arrive for set-up?

Will your staff be available for setting up and breaking down? In what capacity?
OTHER RESOURCES: